There is no greater joy for a woman than the ability to carry herself confidently.
With this belief, our founder, Ms. Neha Kansara, founded Neha's Beauty. With an aim to groom and add that touch of confidence to every beautiful woman around her, Ms. Neha bought together a bunch of highly passionate and experienced groomers to create magic – in the areas of hair & beauty.
Ms. Neha has been a prodigy in the field of hair and beauty. To give you a quick gist of her achievements:
She was felicitated by Ahmedabad Beauty Association as 'The Pride of Gujarat' for being the lone participant from Gujarat to represent India at International levels.
Awarded the 'Navratna of Navsari' by Navsari Nagarpalika.
Represented India twice at International Hair World Championships at Frankfurt – Germany (OMC Hair World Cup – 2014) and Seoul – Korea (OMC Hair World Cup – 2016).
Received ICON AWARD from U TAKKE's Institute of Hair & Skin Academy (2019)
Received prestigious Diploma at OMC Asia Cup 2015 held in Malaysia
'National Trainer' and a member of 'Central Executive Committee' for AIHBA (All India Hair & Beauty Association).
An important decision-maker at the annual AIHBA India awards since 2013.
She holds the 'Media Make-Up Diploma International' & Beauty CIDESCO, awarded by the reputable CIDESCO Diploma, which sets the world standards in Beauty and Spa Therapy.
And the achievements go on.
The most significant achievement for her was the honor of being trained under Mr. Uday Takke, who took Neha under his wing after she attended his seminar in 2004, which filled her with immersive motivation & a sense of purpose.
Her humble beginning trace back to 1991, about 30 years ago, when she picked up her first set of equipment and tried her hand at this intricate field. While the practice in Bridal Makeovers and Hairstyling went on for about 15 years, the eventual breakthrough happened in 2009 when she finally stepped out of her comfort zone to gain knowledge of advanced courses in the industry such as Diploma in Hair Dressing, Diploma in Beauty Therapy and Cosmetology (ABTC), Diploma in Body Therapy from U Takke's academy by Mr.Uday Takke and Mrs. Harshada Takke, Mumbai.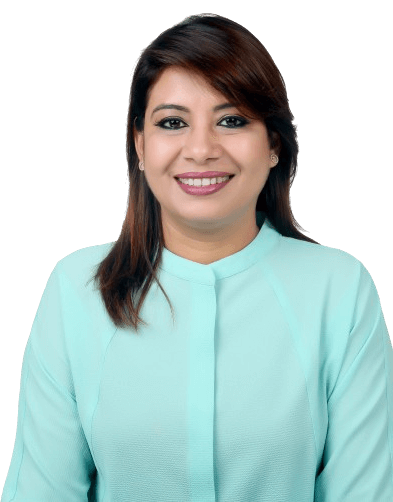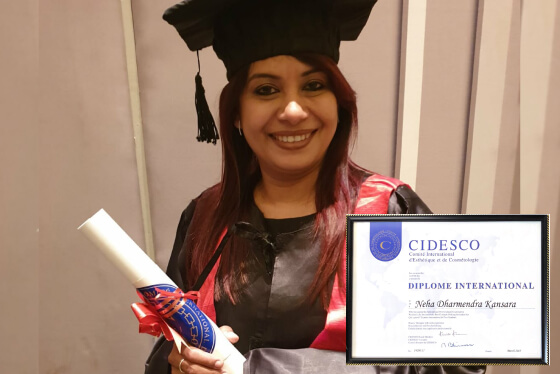 Diploma International in Cosmetologie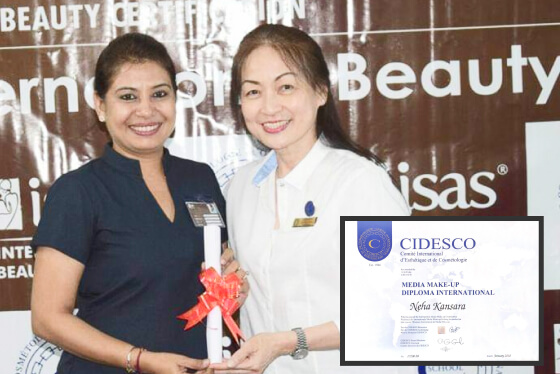 Diploma International in Media Make-up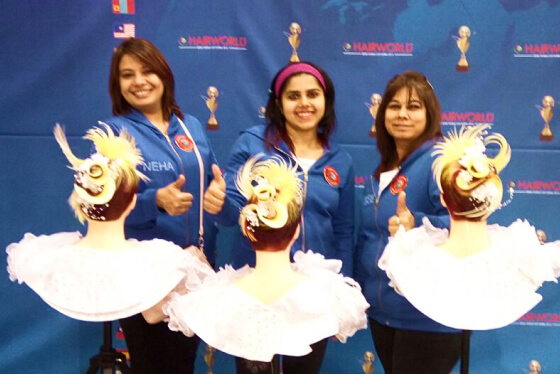 OMC Hair-World Championship at Seoul, Korea – 2016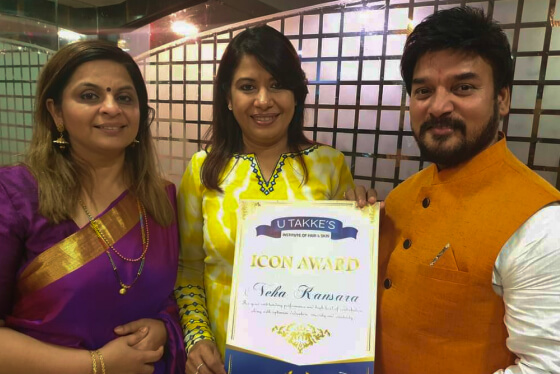 Icon of The Year by Uday Takke's Academy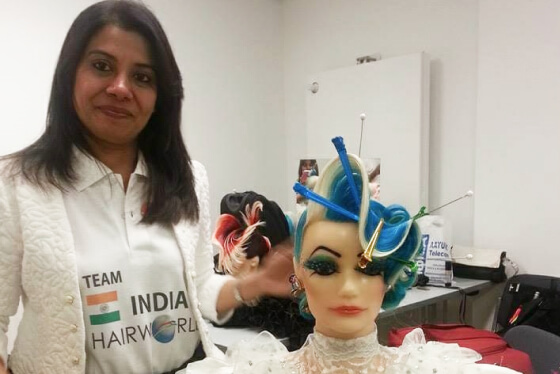 OMC Hair-World Championship at Frankfurt, Germany – 2014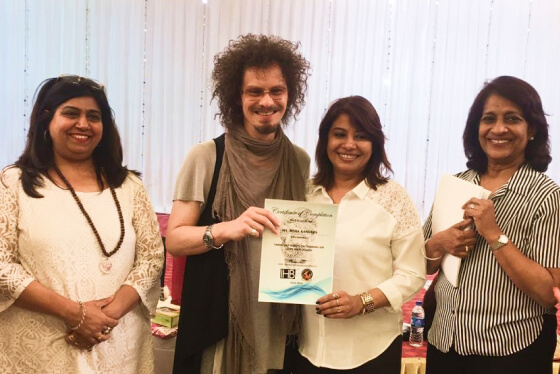 International Workshop by Joakim Roos(Sweden) - 2016
International Workshop by Rose Li(Sweden) - 2015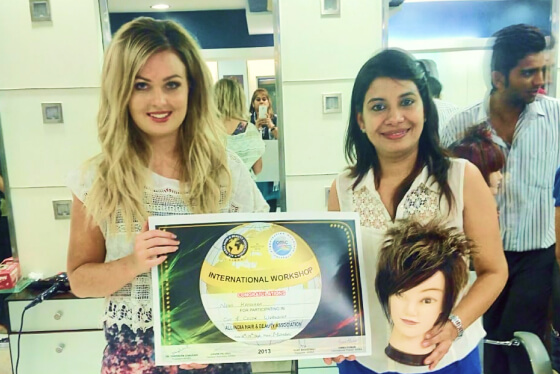 International Workshop by Emma Ekmon(Sweden) - 2013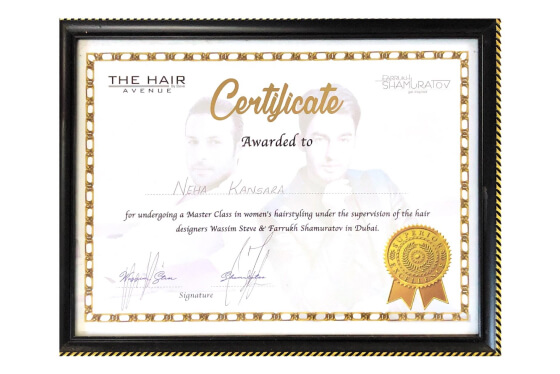 Master Class in Women's Hairstyling at Dubai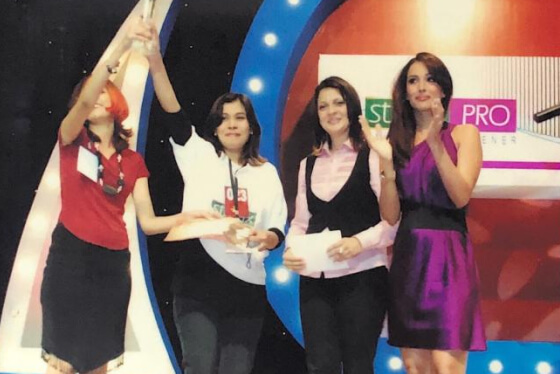 Gold Medalist at Streax Hair Cutting and Coloring competition, Mumbai – 2010